| | |
| --- | --- |
| Animal Image Photography | www.animalimage.com |
Below are some samples of photo restoration and colorization by Animal Image.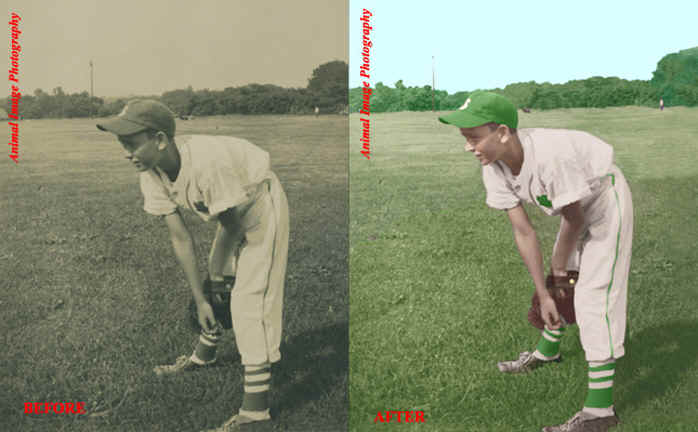 This original black and white photo had minimal damage but it was yellowing and underexposed. After a partial restoration, the image was corrected for contrast and exposure, then a complete colorization was applied.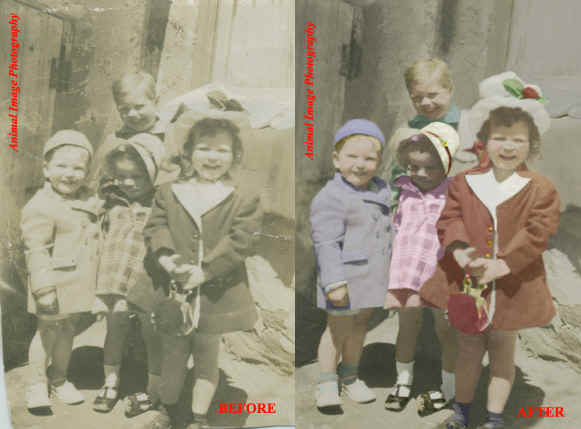 This photo came to Animal Image as a battered two-inch print. It was scratched and pocked with water stains, requiring total restoration before applying a partial color enhancement to distinguish the children from the background.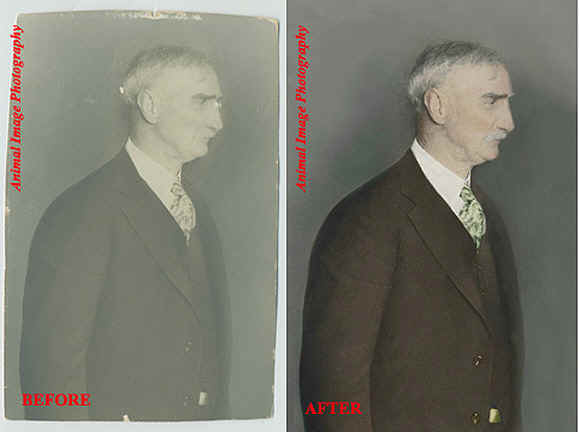 At some point this large turn-of-the-century portrait was cropped with handscissors. It had pervasive scratches and partial image loss around the head. After a total restoration and a contrast correction, "grandpa" was colorized to reveal the distinguished gentleman seen above.

Chemically-unstable polaroids and machine-made prints can exhibit dramatic degradation in just a few years before fading completely away. This snapshot needed a partial restoration to remove some minor blemishes and to adjust exposure and contrast, followed by a color-spectrum correction.

Scenic images such as the one above also make good candidates for restoration. Not only was this ninety-year-old albumen print scratched and faded, it was peppered with ink droplets. A total restoration removed the spots and damage, followed by exposure and contrast corrections, then full colorization was applied.